Emissions Technology
Protea's core analysers can be built into a complete measurement system with the correct choice of panel integration and sampling system components. Ensuring the measured sample is passed to the analyser at the correct flow, temperature and pressure and suitable sampling control is employed in case of equipment failure, will ensure that analyser uptime and performance is maintained.
Protea's Sampling System Control Module (SSCM) provides PLC-backed operation of pumps, valves and temperature controllers that integrates with the analyser control software. The core analyser and SSCM can be supplied integrated by Protea into a cabinet or rack system suitable for the application, meeting the site requirements of installation and operation, together with the system controlling PC and HMI.
Protea will also supply the required sample lines, either heated or unheated, sample probes, with suitable filter and materials and any custom sampling arrangements that is required.
---
Sampling Control System
Self-contained sampling control for use with Protea core gas analysers.
The control of the gas sample in any analysis system is critical. From heated sample lines and probes to pump control, the management of the system is important to stop any damage to analytical hardware. For this reason, Protea supplies the Sampling System Control Module (SSCM) with our range of FTIR, TDLAS and Mass Spectrometer core analyser systems.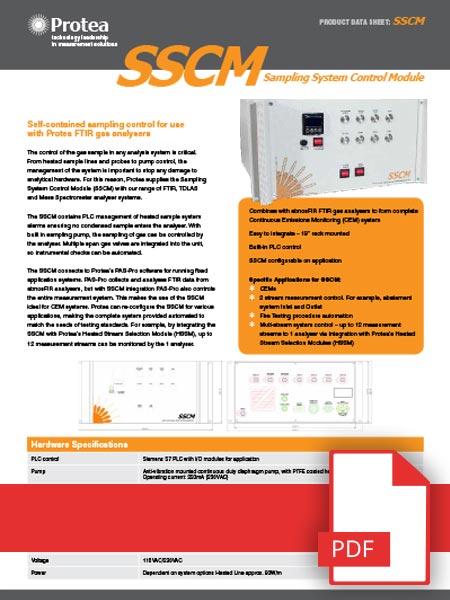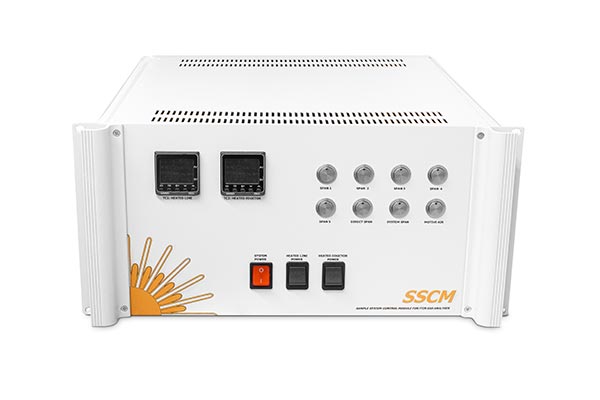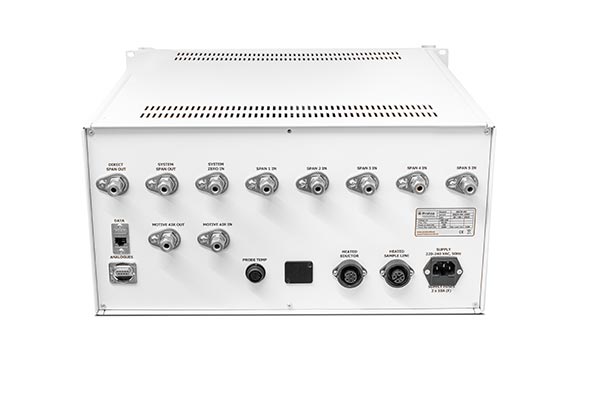 ---
Cabinet Integration
For complete Continuous Emission Monitoring Systems (CEMS) or continuous process analyser solutions, Protea can provide out core analyser technology integrated with suitable sampling system control in a cabinet.
This solution allows the analyser and sampling control system to be combined by Protea and ensure the complete system is "fit for purpose". With embedded PC controller and touchscreen interface, the cabinet installation can be provided with design requirements to meet the individual customer's requirements, such as:
Cabinet Integration
Wall-mountable or free standing enclosures
Power distribution, breakers, noise filters and isolation to customer's site standards
Suitable ventilation and cooling for analysis equipment
Integration with other 3rd party analysers, if required
Site considerations on safety and measurement procedures, such as EX/ATEX requirements
---
Heated Gas Sampling System
For heated gas sampling from up to 4 separate sample points, Protea's Heated Stream Selection Module (HSSM) is a ready to use 19" rack interface that can be used with Protea's range of multigas FTIR analysers or any other industrial gas instrumentation.
The standard HSSM includes a bank of 4 heated solenoid valves with 1 common outlet, allowing each of the sample points to be switched onto sample simply. The HSSM runs with constant by-pass of all sample points for quick response time.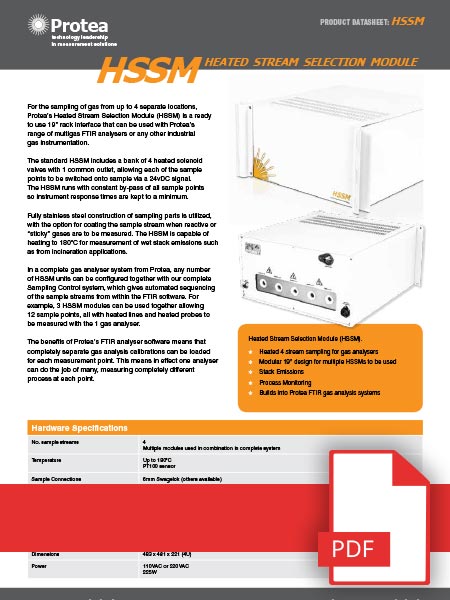 ---
Heated Sample Lines
Protea can supply heated sample lines for use with gas analysers in order to ensure hot sample gas is delivered to the analyser system. Sample lines can be provided with custom configurations for customer's specific application. However with over 15 years of experience of industrial gas monitoring Protea has a standard heated line specification that is proven to be suitable for emissions and process gas sampling.
Standard Heated Line Configuration
110VAC or 230VAC available
Approx. 90 W/m
Up to 50m length
4/6mm PTFE sample line with Swagelok connections
Stainless steel end-caps for robust end support
Integrated span/calibration gas line
Unique end caps for ease of connection to standard heated sample probes
Built in power and alarm cable for connection to probe on-stack. Simplifies installations for emissions measurements
Options
Double sample lines within heated core
Replaceable sample cores
¼" sample tube
EX / ATEX installation for sampling in zoned areas
---
Heated Sample Probes
Fixed or mobile sample probes, stainless steel or PTFE lined, Protea is able to provide a solution to measurement from any sample point.
With integrated sample filters of ceramic, PTFE, or microfiber construction these probes ensure that the sample passing to the analytical equipment is of sufficient quality to enable long life of equipment.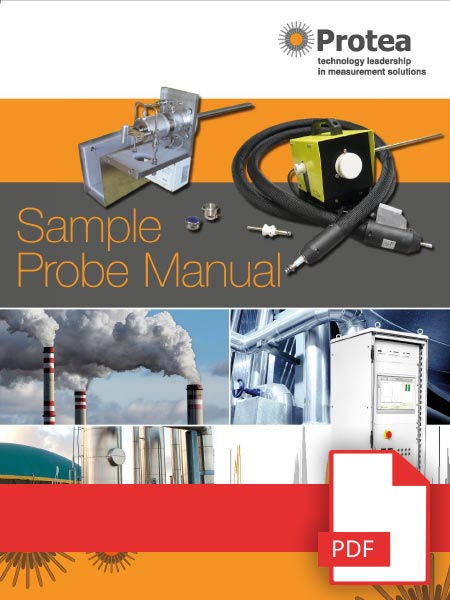 Heated Sample Probes Manual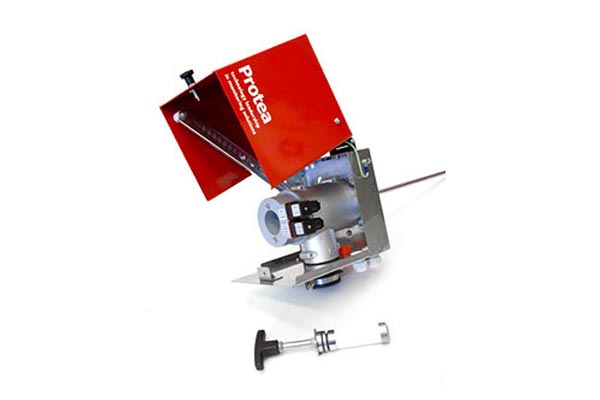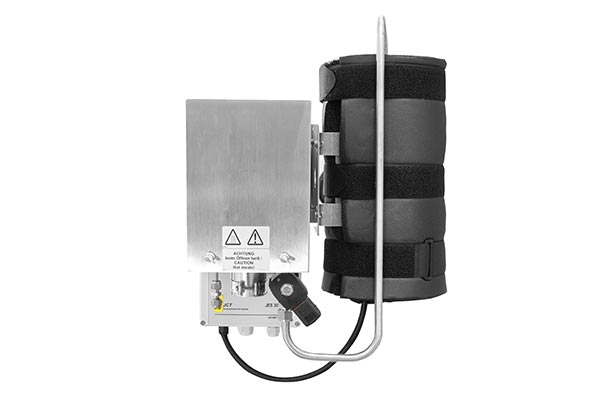 ---
TCU for Heated Sampling Equipment
Protea's in-house Temperature Control Unit (TCU) has been designed to allow simple use of heated sample lines and heated sample probes with Protea's range of gas analyser. The controller unit contains PID control for accurate set-point of heated sampling equipment, such as at 180°C for incineration monitoring applications. The design of the controller has taken into account the requirements of stack emissions testing, and so the controller allows for independent heating of the heated sample probe from within the same controller. Using Protea's own heated lines, the power for the probe filter can be delivered up the sample line making on-site installation simple and quick. The controller also has digital alarm outputs to give status indication to the gas analyser, ensuring the system can take action if heated parts go low.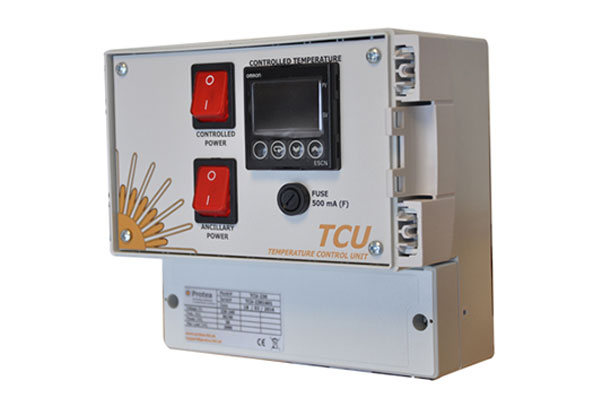 ---
Unheated Sample Probes
For measurement of gases that do not require hot measurements, Protea can supply sample probes of various material construction. This includes probes made of materials such as PEEK allowing for measurement of possible corrosive gases.
Protea offers unique dilution sample probes that allow sample gas to be diluted before being sampled to the gas analyser. By using Protea's FTIR or TDLAS gas analyser with built-in Mass Flow Controller (MFC) for dilution, dilution gas can be dosed into the sample gas at a precisely measured value. This allows the analyser to correct for dilution and report real-time stack gas measurements.
All unheated probes come with integrated sample filter to ensure dust-free gas measurement.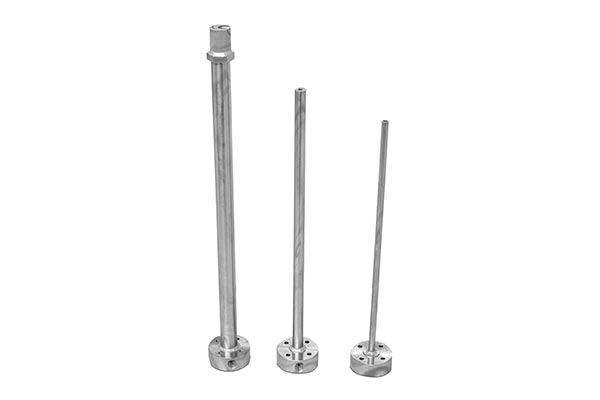 ---
Custom Sample Probes
For customers with specialised gas measurement applications, Protea can provide customised sampling parts in order to ensure the requirements of each application are met. This can include unique arrangements of valves, filters and probes that can be supplied of the correct choice of materials and construction to ensure long-life and low downtime for the analytical system.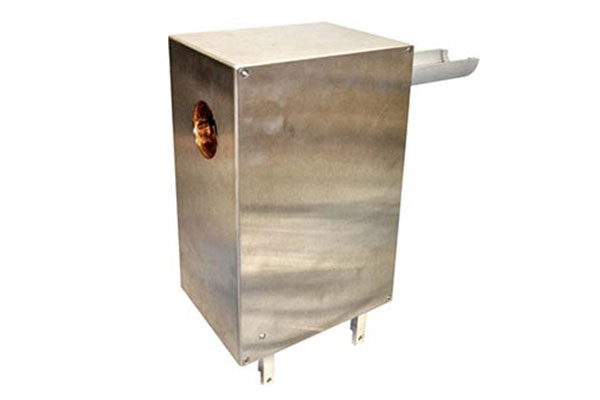 ---
Cold Sample Lines
For gas sampling, Protea can provide sample lines of PTFE or PFA of various diameters and lengths at low cost. Sample lines can be provided "bundled" into sets with gas fittings installed, ready to be used out of the box.
---
Pumps
Protea's gas analysers are extractive gas analysers and as such we need to ensure repeatable, consistent sample flow is provided to the equipment. The choice of pump is of great importance to ensure high uptime of analytical equipment. Protea can supply low-cost, low flow sample pumps for mobile applications. For sampling of corrosive gases, correct choice of pump diaphragms and seals is required and Protea can supply based on our experience from many process and emissions gas measurement applications.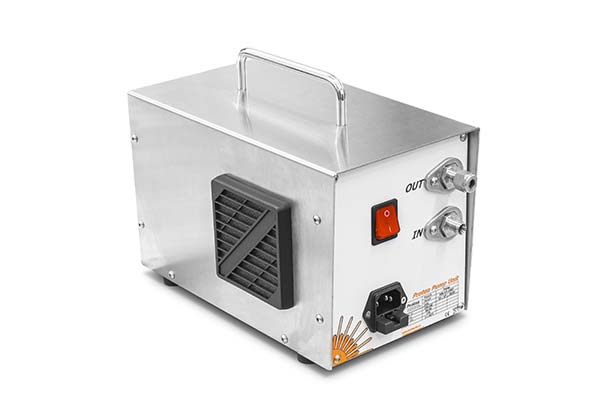 ---
Filters
Filtering of gas for particulate matter is of great importance to ensure high uptime for gas analysers and sample pumps.
With Protea's experience of process and emissions monitoring of many different applications, we can recommend the best choice of filter material and porosity.
With our advanced FTIR gas analysers we are able to source and supply filters that show little off-gassing, which can often be a problem for some filters supplied.