Goals For Greenhouse Gas Cuts Agreed With Shipping Emissions Levy Delayed
1st August 2023
The imposition of a greenhouse gas emissions levy on international shipping to fund climate action has been postponed, but governments have reached agreements on greenhouse gas reduction goals. The conclusion of recent talks among 175 governments at the International Maritime Organization (IMO) received criticism from campaigners, who consider the agreement insufficient to decarbonize the sector.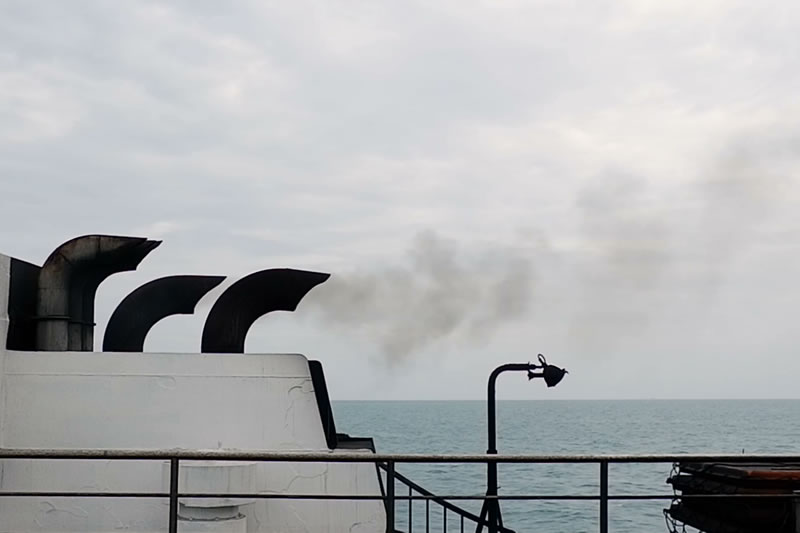 Under the agreement, international shipping aims to reduce the carbon intensity by 40% by 2030, compared to 2008 levels. Carbon intensity refers to emissions produced per cargo and distance travelled. Additionally, governments have committed to cutting total emissions from international shipping by at least 20% by 2030, with an ambition to achieve 30% cuts by that date. The IMO has set a target of reaching net-zero emissions "close to" 2050. However, campaigners had hoped for a more ambitious goal, advocating for a 50% reduction by 2030 and a clear commitment to achieve net-zero emissions by 2050 at the latest.
The agreement also includes measures to encourage the adoption of clean technologies in shipping. By 2030, at least 5% of the energy used for international shipping should be zero carbon or near-zero carbon, with an ambition to reach 10% by that date.
Critics argue that these targets fall short of what is required to limit global heating to 1.5 degrees Celsius above pre-industrial levels, as per the Paris Agreement's goal. They contend that at the current rate, international shipping is projected to exceed its 1.5 degrees Celsius carbon budget by around 2032 under this agreement. Campaigners expressed disappointment at the outcome of the talks, viewing it as a missed historic opportunity to align the shipping industry with the Paris Agreement's temperature goal of 1.5 degrees Celsius. They stress the urgency of continued efforts to decarbonize international shipping in a fair and equitable manner as soon as possible.
Shipping currently contributes about 3% of global greenhouse gas emissions, and without substantial intervention, this figure is expected to rise significantly due to the growing demand for shipping services, resulting in emissions accelerating faster than many other sectors. Whilst the pace of change has created uncertainty and appears to have pushed the boundaries for some technologies, the Protea 2000 emissions monitoring system has been proven in long-term service onboard ship as a robust and reliable method of confirming compliance with emissions regulations. Find out more about at https://www.protea.ltd.uk/marine-emissions-analysers
#protea #emissions #monitoring #cems #ftir #gas #analysers
Other Articles
27th September 2023
26th September 2023
22nd September 2023
18th September 2023
12th September 2023
04th September 2023
29th August 2023
21st August 2023
14th August 2023
08th August 2023