New Website Launched For Twin Tek Singapore
13th July 2020
As part of our global Emissions Monitoring Solutions, we have a number of close global partners servicing every continent and sector. We are pleased to present the new Marine Emissions website for Twin-Tek Singapore Pte Ltd, covering the territories of Singapore, China, Indonesia, Korea, Malaysia, Philippines, Japan, Thailand, Vietnam.
Find out more at https://www.twintek.com/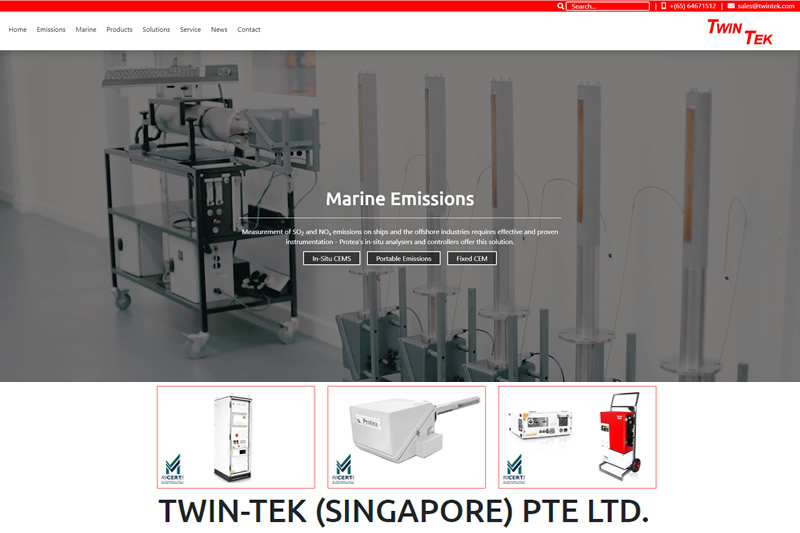 Twin-Tek Singapore Pte Ltd was established in 1989 to promote innovative emission monitoring systems made in UK. We offer a comprehensive range of gas emission monitors to suit a variety of continuous gas emission applications such as incinerators, power plants and other industrial and marine processes. Since 2017, Twin-Tek is Protea Limited's regional Distributor for the South Eastern and East Asia markets.
Other Articles
27th September 2023
26th September 2023
22nd September 2023
18th September 2023
12th September 2023
04th September 2023
29th August 2023
21st August 2023
14th August 2023
08th August 2023