Protea Exhibiting At UK Pavilion At Sea Asia 2023
2nd April 2023
Protea will be exhibiting at the UK Pavilion at Sea Asia. Dates of the event are Tuesday 25th to Thursday 27th April 2023 in Marina Bay Sands, Singapore. Our booth number is B2-A21 for Asia's Anchor Maritime and Offshore Event. Sea Asia, a premier maritime conference and exhibition, will return to Marina Bay Sands in Singapore April 2023. The show will be held in conjunction with Singapore Maritime Week 2023, which brings together leading Shipowners, Offshore Operators, Ship-managers and Shipyard procurement teams from around the globe.
Come and visit Protea by registering for your tickets at https://registration.mvents.asia/SA2023/RegistrationAttendeesEntry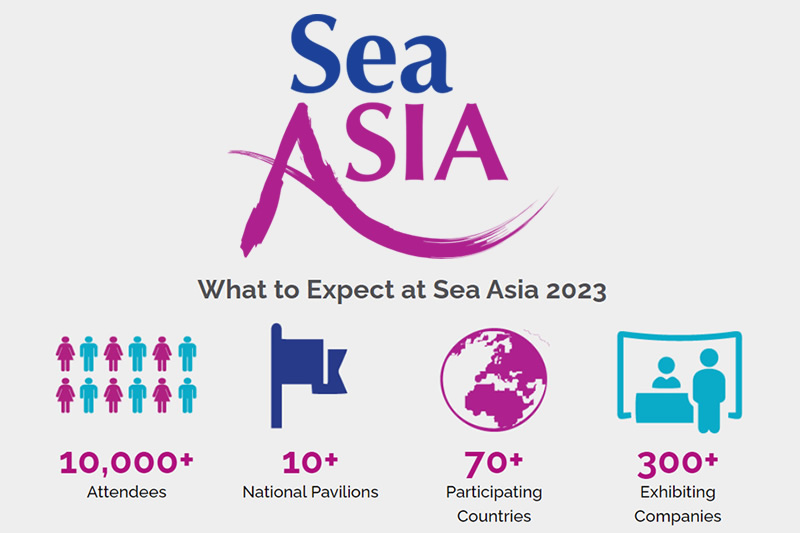 Sea Asia enjoys strong support from government agencies and key trade associations, firmly establishing itself in the marketplace as the leading platform for both the global and local maritime and offshore communities to explore business, network and unveil new products and services. The 3-day conference and exhibition promises to provide a plethora of diverse marine products and services, with good networking opportunities.
#protea #emissions #monitoring #cems #ftir #gas #analysers
Other Articles
04th December 2023
27th November 2023
20th November 2023
13th November 2023
06th November 2023
30th October 2023
24th October 2023
23rd October 2023
16th October 2023
11th October 2023