Shipping Emissions In Europe Up To 3 Year High & Returns To Pre-Pandemic Levels
24th July 2023
Europe's shipping industry experienced a concerning rise in CO2 emissions, reaching a three-year high in the previous year as it approached pre-pandemic activity levels. The analysis conducted by Transport & Environment (T&E) revealed that container and cargo vessels were the primary contributors to these emissions.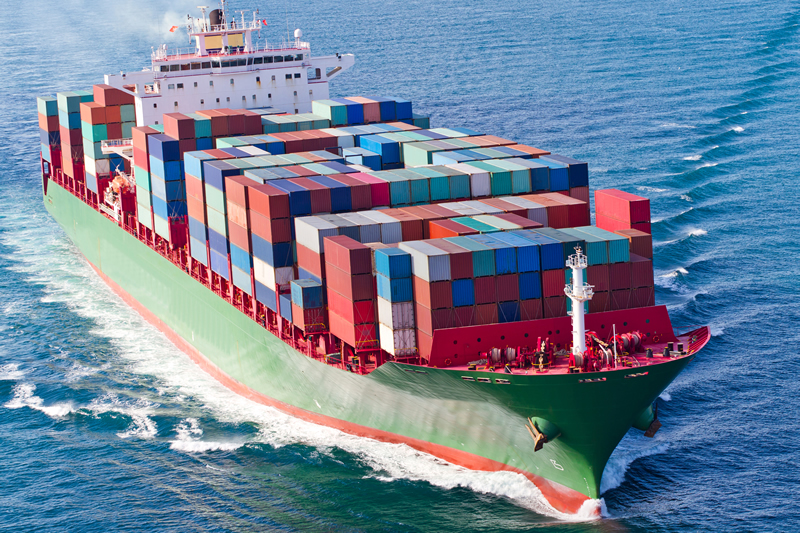 According to T&E, vessels that visited European ports in 2022 emitted nearly 130 million tons of carbon dioxide (CO2). Additionally, the resumption of leisure travel led to an increase in cruise vessel emissions, which amounted to six million tons in 2022.
The most significant trend observed in cargo shipping in 2022 was the surge in LNG shipments, which rose by 58%. The imposition of stricter sanctions on Russia's oil prompted Europe to boost LNG imports, resulting in a considerable increase in seaborne emissions.
Jacob Armstrong, the shipping manager associated with T&E, highlighted that shipping firms in Europe now rank alongside airlines and coal plants as major polluters. The largest ocean liner company in the world, MSC, was primarily responsible for the rise in Europe's shipping CO2 emissions, emitting around 10.2 million tons of CO2 in the previous year. CMA CGM, Maersk, COSCO, and Hapag-Lloyd also featured among the top shipping emitters in the region.
Armstrong emphasized that unless more stringent regulations are implemented, shipping firms will continue to neglect investments in efficiency and environmentally-friendly fuels. However, some positive steps have been taken, as leading ocean container carriers like Maersk and CMA CGM have ordered green methanol-fueled ships to be integrated into their fleets starting from early 2024.
The analysis also revealed that cruise vessel emissions nearly doubled from 2021 levels due to the resumption of international travel. The MSC Grandiosa was identified as the most polluting vessel of 2022, emitting over 130,000 tons of CO2, equivalent to the emissions of a small town. Inadequate port electrification was cited as a contributing factor to the rise in shipping emissions, with carbon pollution, nitrogen oxide (NOx), sulfur oxide (SOx), and suspended particulate matter (PM 2.5) increasing slightly at ports last year. The report recommended greater shore-side electrification as a solution to this issue.
The Protea 2000 emissions monitoring system comprises up to 8 exhaust mounted analysers, each with automatic verification facilities. Emissions data from the entire system is securely managed and displayed at a dedicated Classification Society approved panel PC, with outputs to networks, control systems, and reporting facilities.
To ensure accountability, it is crucial to monitor European shipping emissions and establish stricter regulations to compel shipping firms to invest in efficiency and green fuels. Without such measures, the industry risks irreversible damage to the environment. The European Federation for Transport and Environment, commonly referred to as Transport & Environment (T&E), is a European umbrella for non-governmental organisations working in the field of transport and the environment, promoting sustainable transport in Europe.
Find out more at https://www.protea.ltd.uk/marine-emissions-analysers.
#protea #marine #shipping #emissions #monitoring #cems #ftir #gas #analysers
Other Articles
27th September 2023
26th September 2023
22nd September 2023
18th September 2023
12th September 2023
04th September 2023
29th August 2023
21st August 2023
14th August 2023
08th August 2023