Showcase For A Green Shipping Programme
18th September 2023
Norway has taken decisive strides towards establishing itself as a global frontrunner in efficient and environmentally-conscious shipping, epitomised by its Green Shipping Programme. This dynamic collaboration between the public and private sectors is wholly dedicated to advancing Norway's maritime strategies and objectives. Originally introduced as the Green Coastal Shipping Program in January 2015, this comprehensive initiative involved the participation of 16 private companies, various organisations, and two government ministries.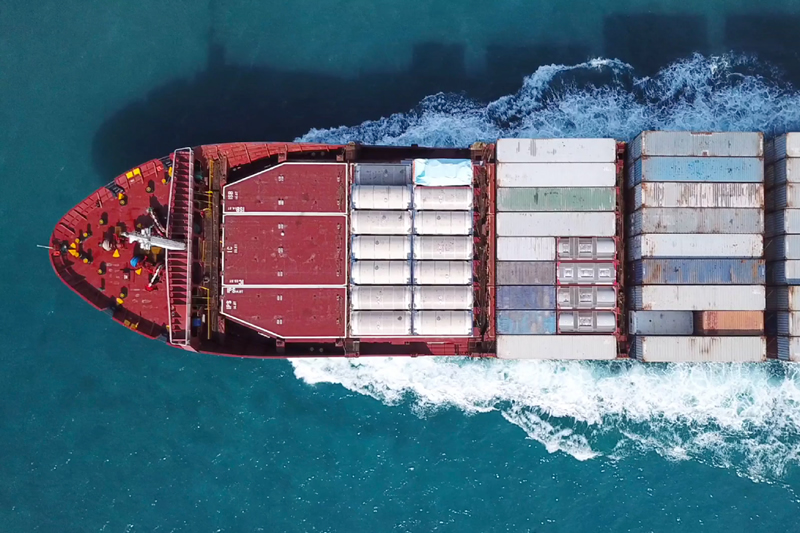 In 2019, the program underwent a name change, becoming the Green Shipping Programme (GSP), a shift that underlined its aspirations for global impact and its unwavering commitment to devising feasible solutions for efficient and eco-friendly shipping in alignment with both national and international climate targets.
At its core, the Green Shipping Programme (GSP), functioning as a public-private partnership, is designed to propel the Norwegian government's maritime strategies and plans forward. The program's overarching vision revolves around fostering and bolstering Norway's endeavor to establish itself as a global benchmark for the most efficient and environmentally-friendly shipping practices. Originally inaugurated in January 2015 under the moniker "the Green Coastal Shipping Program," In the spring of 2019, the program underwent a name transformation, rebranding itself as the Green Shipping Programme to express its international ambitions more explicitly.
By the spring of 2023, the program had expanded to include over 108 private companies and organisations, along with 12 public observers. Funding for the Green Shipping Programme is derived partially from public allocations within the Norwegian State budget and partly from contributions by its member entities. One of its primary goals is to be a global leader, providing the world's most efficient and environmentally-conscious shipping practices among all nations. As indicated, this program was initiated in 2015 and is now in its eighth year of operation.
A previous news article that we published provided insights into a single facet of the program, which has now been embraced by the European Union as a significant directive, particularly focusing on shore-to-ship power systems. We elaborated on some of the advantages of this initiative in our earlier news piece.
In April 2018, the International Maritime Organization (IMO) adopted a strategy aimed at reducing greenhouse gas emissions from international shipping. This strategy established an ambition of reducing emissions by at least 50% by 2050 compared to 2008 levels. The overarching vision is to ultimately phase out greenhouse gas emissions from the industry as expeditiously as possible within this century. The revised strategy for 2023 now sets an even more ambitious goal of achieving net-zero emissions from ships "by or around, i.e. close to, 2050." This represents a significant enhancement in ambition compared to the initial 2018 strategy, which targeted a 50% reduction in emissions within the same timeframe. Protea is well-positioned to support these objectives with our suite of shipping emissions management technologies.
#protea #emissions #monitoring #cems #ftir #gas #analysers #shipping #marine
Other Articles
27th September 2023
26th September 2023
22nd September 2023
12th September 2023
04th September 2023
29th August 2023
21st August 2023
14th August 2023
08th August 2023