Total VOC Analyser
Flame Ionisation Detector Analyser
The atmosFID Total VOC Analyser is designed for Continuous Emissions Monitoring (CEM) of gaseous VOC emissions from a wide range of sources – waste incineration, combustion sources, paint shops and manufacturing processes. As a 19" rack analyser it can be provided in a complete fixed emissions system from Protea, or can be used as a standalone analyser.
With quick measurement time and a complete heated sample path at 300°C, the atmsoFID can also operate as a process control, indoor VOC detector or automotive emissions tester.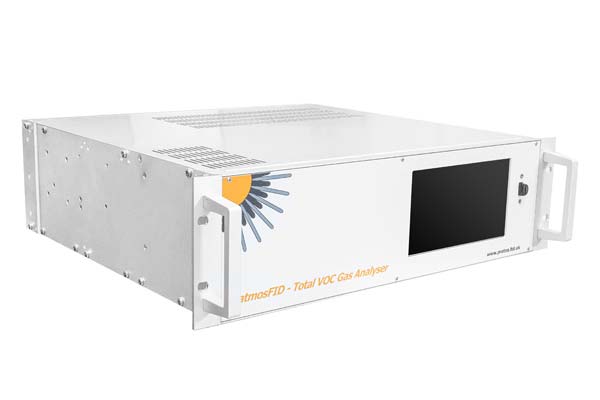 The compact and robust design includes an embedded touchscreen interface for both gas reading and also detailed diagnostic information.
MCERTS/EN 14181 certified FID
Total VOC and Non-Methane Hydrocarbon measurement
Low certification range – 0-15mg/m3
High maximum range – 0-10,000mg/m3
Quick warm-up time (15 mins)
---
atmosFID can be provided alongside Protea's atmosFIR FTIR analyser to give a complete gaseous CEM system.
Seemless integration with the FTIR analyser, both in terms of hardware and software, allows for a one-stop solution for all common emissions gases from a single UK-manufacturer. PAS-Pro software operates the CEM and provides measurement, control and status of both the FTIR and FID in the one interface. atmosFID can be independently calibrated (zero and span) whilst the FTIR is operating, and vice-versa.
As the atmosFIR FTIR analyser measures stack moisture (H2O) and Oxygen (O2), correction to reporting conditions of the FID readings can be made.
PAS-Pro allows for integration with stack flow measurements, so Mass Emission of VOC in various units can be set-up. PAS-Pro relays Total VOC concentration and all FID parameters over OPC, Modbus and Profibus protocols.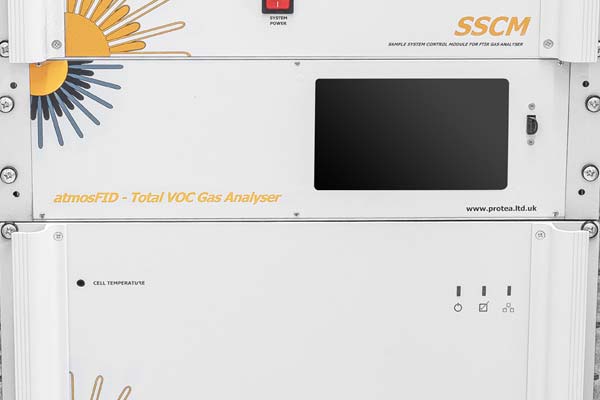 ---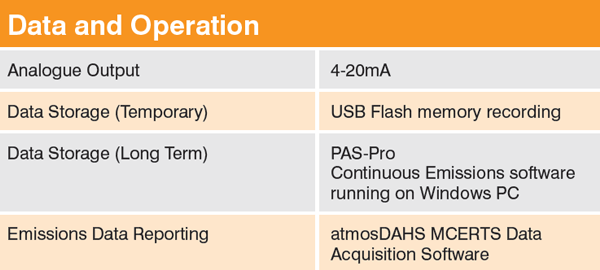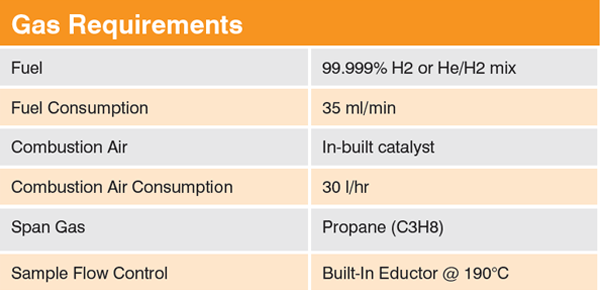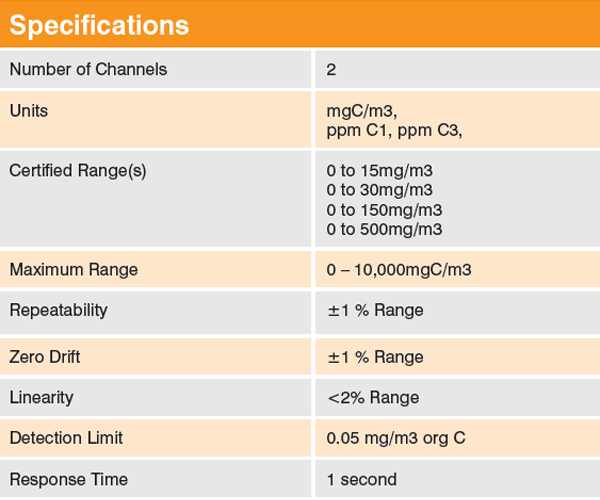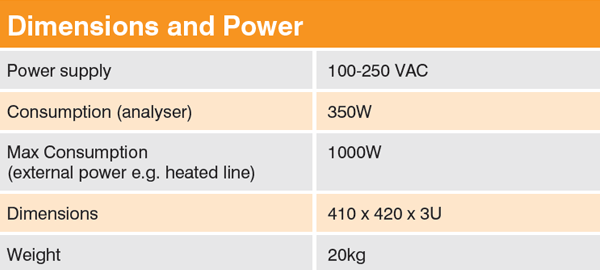 ---